Odessa
Horror in Odessa: the sculpture on the renovated house of Russov instead of a face - a bottle (photo)
After the photos published on the page of the local historian Evgeny Sokolsky on Facebook, all noticed architectural and restoration "troubles" which occur with the updated Odessa house of Russov, simply fade. The fact that the sculpture on the architectural monument, which we solemnly opened at the end of 2019, turned into an eye of the local historian did not escape.

Actually, half of the sculpture lost its face. And it was not even taped "in place", as, for example, in the sculpture of the Night over the city hall.
"The asexual sculpture at Russov's house, which was opened with the orchestra, has lost its face. At the same time, some secrets of mastery were revealed, "Evgeny Sokolsky writes about this.
What are the "secrets of mastery"? And here's what: now you can see what the fallen face of the sculpture was "holding" on - on a plastic bottle!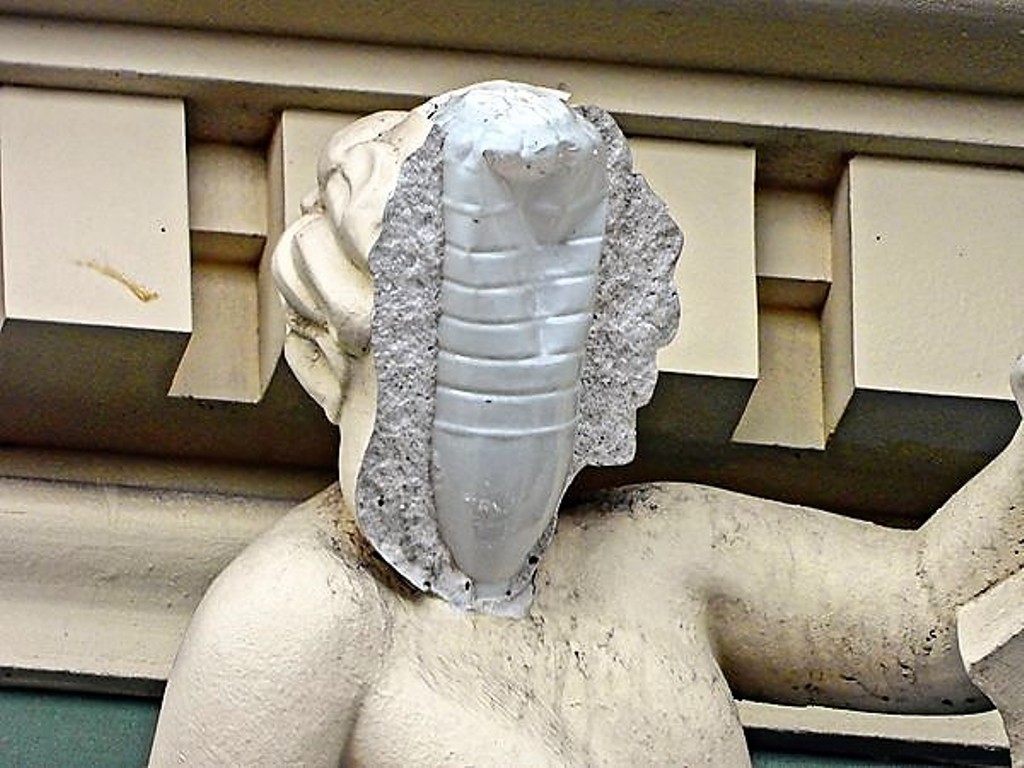 The result: no face, and the bottle instead looks very "beautiful".
And yes, I probably will not even quote the comments of the people of Odessa under this publication.
Admire…
---
Earlier, "Odessa Life" reported that the renovated facade of Russov's house is overgrown with problems, and the new tile nearby requires another repair.
Photo: Evgeny Sokolsky's Facebook page
We have appeared

Viber

a channel in which we talk about utility bills, tariffs, benefits and subsidies. Join!