Lutsk
A video of a fatal road accident in Zabolotty, in which a 15-year-old girl died, has appeared
A video of a fatal road accident in the village of Zabolottia, Kovel district, has been published. Two underage girls crashed on a motorcycle. One of them died.
The video of the car accident appeared on the Typical Swamp Facebook community.
By the way, in the local community, residents are actively discussing the accident. In particular, many note: this is not the only case when minors ride around the village on scooters. Some, locals say, get to school that way. This is not the first time an accident has taken place on Shevchenko Street, where the accident took place.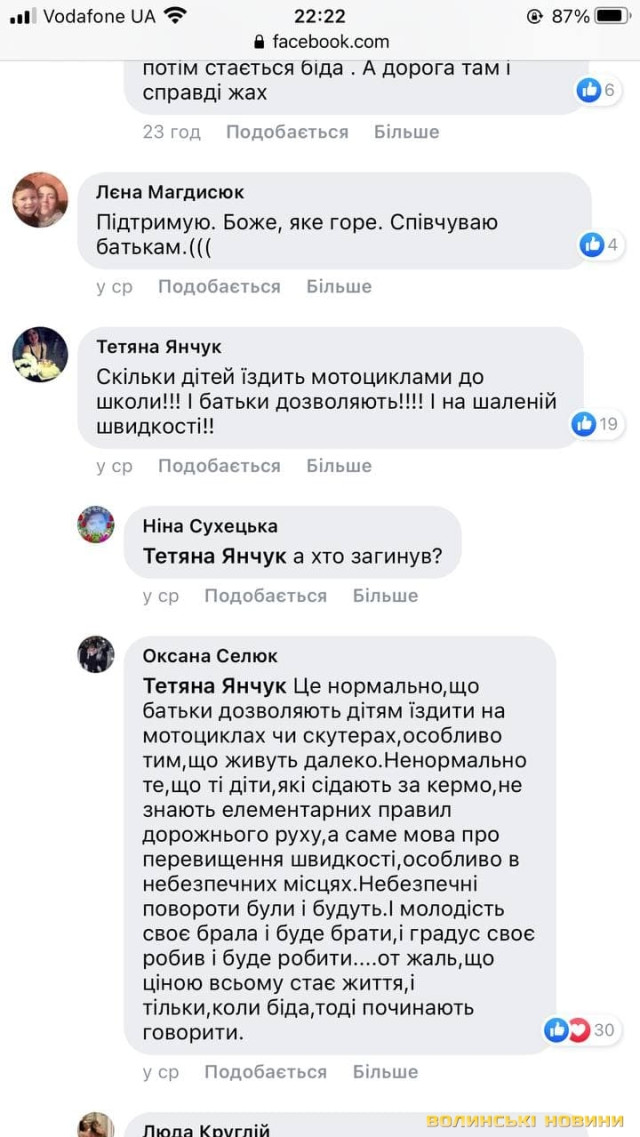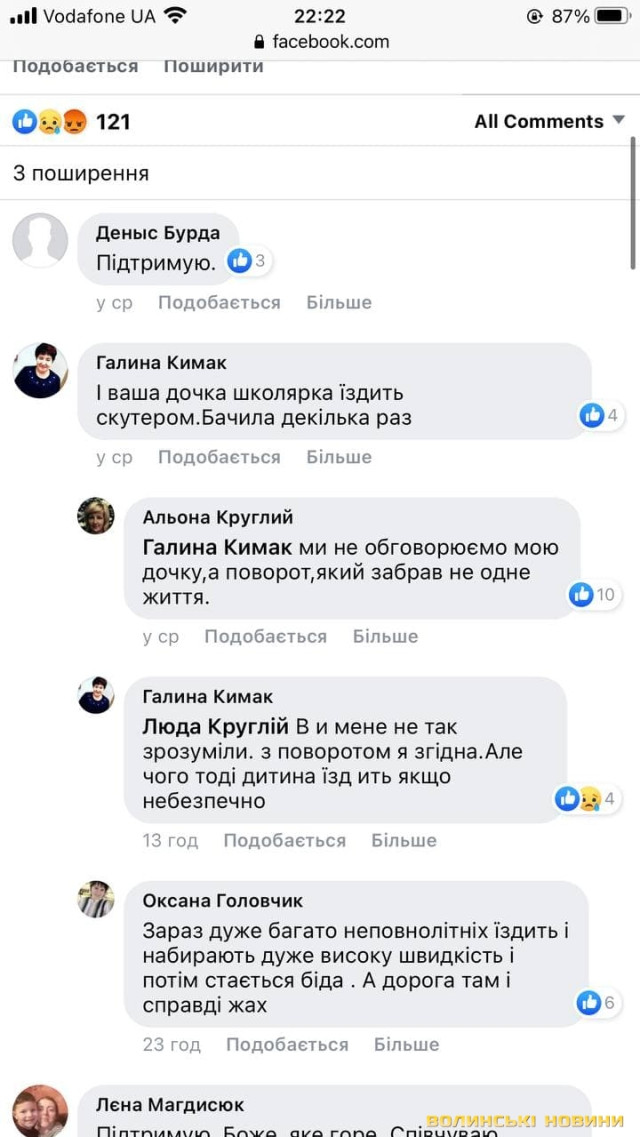 We will remind, in the village of Zabolottya on April 7 two children crashed on a motorcycle in the village of Zabolottya. A 15-year-old girl died on the spot, her two-year-old sister hospitalized in the nearest hospital. 15-year-old sister Irina borrowed a motorcycle from her boyfriend and came to the school on it to pick up her younger sister from school.
Found an error? Highlight the text and press
---
Subscribe to our Telegram channelto be the first to learn the latest news of Volyn, Ukraine and the world
---
Advertising




Source https://www.volynnews.com/ua/news/all/ziavylosia-video-smertelnoyi-dtp-u-zabolotti-u-iakiy-zahynula-15-richna-divchynka/